Urban Teachers Website
Urban Teachers is a non-profit founded to solve teacher inequality in underfunded neighborhoods. The Urban Teachers website was built around three goals. First, brand consistency. Their first site launched in 2015. It utilized previous branding efforts and was inconsistent in copy & visuals. Second, the goal of the old site was to have as much information public for recruiters and donors. The new website focuses on making information concise while speaking directly to their potential applicants. Third, more control over customization. the previous site was built on a limited platform.

We began by reviewing Urban Teachers' existing website. Design decisions were established by studying competitors' sites and user patterns. The original site navigation had an extensive display of categories and subcategories, many were unnecessary and overwhelmed users. Conflicting hierarchies of information disoriented users. From our findings, we built a new interface architecture and the skeleton of the new Urban Teachers website was formed.




Homepage Scroll


Menu Interaction


Gallery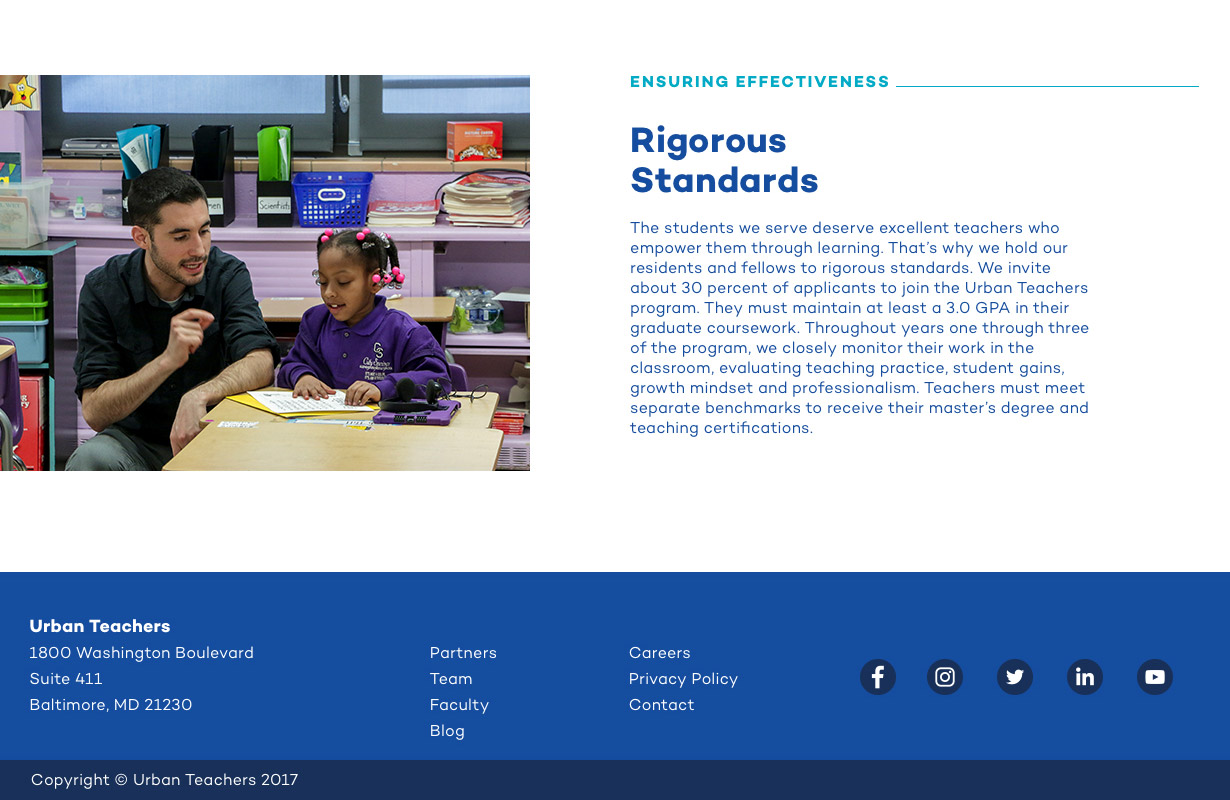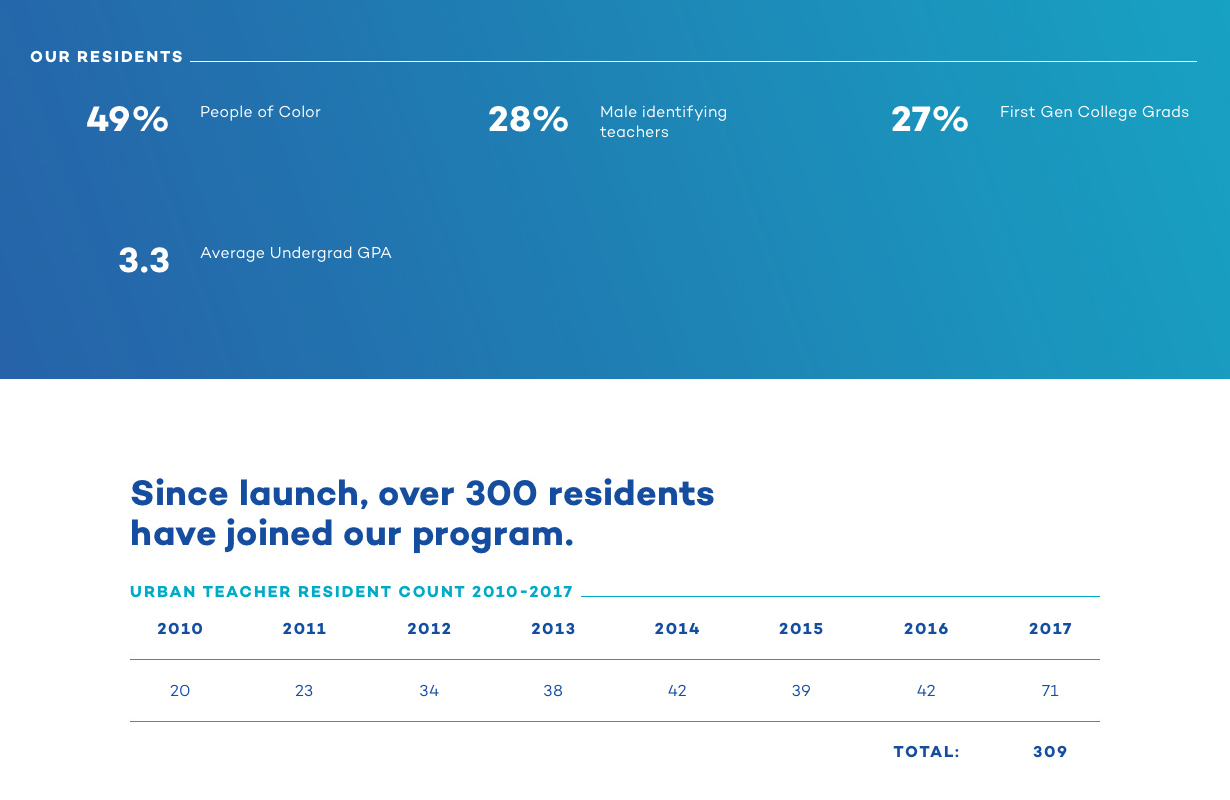 Development by: Hana Castanedo